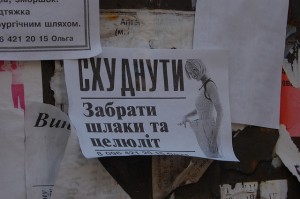 The weight loss industry has shown considerable strides in their successful utilization of social media resources to create engagement and customer loyalty in today's competitive market. The weight loss race is a flourishing one with many of today's industry leaders relishing in record profits in the last month and more to be expected within the next quarter. Weight Watchers alone has reported an estimate double of its profits from last year which now amounts to $49 Million. This figure is astounding without even mention that people would normally expect to cut cost on what is considered a luxury during these hard ridden financial times. Despite the popular notion, the sales figures alone are enough to contest the norm and are showing a considerable trend in patronage for weight loss programs. Last year's fourth quarter sales alone shows that people take to a matter of religion when it comes to dieting because of the holiday binge with an estimate growth in its sales and consumers to as much as 20% this year.
How social media helped weight loss companies succeed even more
Social media has played a pivotal part in brand like Weight Watchers and how their embrace of this newfound liberty has created a seamless and natural order in promoting their services. The Weight Watchersbrandis built based on community and team working principles, which fits into the Social Media (SM) protocol.
Example
Here is how Weight Watchers have used Social Media as part of their marketing:
They provide expertise and knowledge to their community – with the catch of a subscription fee.
Any of Weight Watchers members who are set on losing weight are encouraged to share and talk about it via Facebook, Twitter or YouTube.
They use platforms like Twitter and Facebook to publish promotional offers and discount coupon codes.
And although Weight Watchers is the industry leader without a doubt the social element they use to further their coverage is not innate to this company alone. Medifast, which is a well-established food supplement company, and Nutrisystem, who for over 40 years specialize in home deliveries of nutritious weight loss meals, all understand the impact of Social Media marketing.
There are several organizations that have joined the bandwagon and have utilized the social media graces to further their brand. Rosemary Conley is an example of a company that provide online chat rooms for their consumers to gain advice from their experts and Slimming Word provides online memberships that assist their consumers with their weight loss programs.
Another example of how social media has helped big companies further their platform in weight loss strategies is the Tesco Diet. This supermarket magnate has become the one to watch when it comes to weight loss innovation. This company has already gained traction on amazing opportunities that help them cultivate their weight loss program. Tesco has gone so far as to utilize magazines and television programs that directly help their target market.
Charles Mburugu has a passion for sharing health and diet tips for bloggers. He is currently involved in a campaign promoting deals such as coupon for medifast and nutrisystem coupon code 2012. He also writes on web-based technologies such as social media.
Image Credit: 1.
4 Replies

Leave a Reply