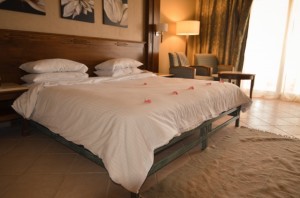 As the demands for hotel reservations increase due to the holidays or business requirements, more and more companies are turning to social media to promote deals and address customers' concerns.
Some of the more social hotel chains include Hilton, Radisson, Westin, Comfort Suites and Marriott. Those who book hotel rooms like to feel that the company cares about their experiences; it can be difficult for major hotel chains to maintain more personal relationships with valued customers. This highlights the importance of maintaining connected to those who keep the hotel business alive and well.
Benefits of Social Media
Twitter and Facebook are great ways for hotel chains to stay in constant communication with those who frequently travel.
Business people require the most abundant and lengthy hotel stays throughout the world. Many of these people elect to choose the hotel that offers the best prices and amenities. They want to feel that their concerns are being heard, and social media is an excellent way to provide instant feedback.
Some airline companies have recently received negative reviews due in part to customers reporting poor service or experiences through social media.
The same can be said for the hotel industry, as airlines and hotels are often booked at the same time. it is important to realize that positive public relations leads to an increase in hotel revenue.
Hilton Gets Social Media
Hilton is a prime example of a hotel chain that is socially conscious.
They are willing to adapt to sudden changes in travel plans and booking expenses. This hotel company makes an effort to do everything possible to ensure a positive experience for all customers by quickly responding to public feedback.
It is important to remember that generic responses to customer concerns are often met with disdain. Personalized responses and deal offerings help Hilton to stay at the top of the hotel industry.
When the holiday season approaches, many families look for the best deals possible. Social media is an excellent place to advertise as this is a popular forum for discussing vacation or business plans.
Social Media and Word of Mouth Advertising
One of the first things people do when booking or returning from a vacation is sharing their experience with others.
Subtle advertising is often a great way for hotels to gain more travelers. If someone goes on Facebook to complain about poor service, it can help to insert advertising here because it offers an alternative hotel for their next traveling venture.
Additionally, a hotel can refute or explain unfavorable circumstances posed by former guests. Public apologies are another way to show customers that you care.
When other people see that a hotel chain goes out of their way to personally account for any mistakes, then it makes that hotel appear to be professional.
Getting Social About Deals
The importance of being more social with hotel customers cannot be overstated.
People like to feel that they are included in any promotional rates or changes. Open communication is a critical aspect of the success of any business. It fosters trust along with dependability between the hotel and the customers it serves.
Some major companies find that they are alienating potentially new customers by ignoring their concerns or wishes. Social media offers a way for hotels to instantly provide package deals and to work with others on a public forum. Those who must travel for work find this to be an important part of their decision-making process.
Once a hotel fosters a certain amount of trust between itself and its customers, then it can expect to maintain that relationship for a long time.
Smart hotel chains continue to become more social, and other major hotel chains are following suit.
About the Author: Tina Samuels writes on online reputation, social media, marketing, and small business.
Image Credit: 1.
2 Replies

Leave a Reply