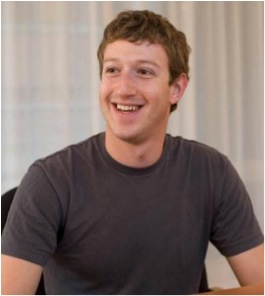 Online ads: marketers have a love-hate relationship with them; users have a hate-hate relationship. Marketers love them because they provide an easy and affordable way to reach a wide target audience. They hate them because they're not really proving their worth in terms of click-throughs and conversions. Users hate them because they're ubiquitous and, despite what Facebook (and Google, for that matter) say, they appear to be random and irrelevant.
And it's going to get worse.
Like or not, it's all the same to Facebook
It's no secret that Facebook took a pounding after going public. Its shares did not exactly reach the dizzying heights that Zuckerberg and co expected. In fact, they reached distressing lows. So, perhaps we shouldn't be surprised that the company is doing all it can to keep investors happy, and that includes devising new monetisation strategies.
Ads bring in a significant income so that is where the solution lies.
Facebook recently announced that it is extending its advertising services to marketers so that they can now target people who haven't liked the brand. Well, it's testing extending advertising services, but that usually means that it's only a matter of time before the test becomes standard practice.
Facebook is wooing marketers with the promise of more flexibility, more sociability and more engagement. It is not doing a great deal to woo users, who will probably do what they always do and that is ignore whatever appears on the right hand side of the page.
Alas
These ads won't be easy-to-ignore blocks on the side of the page. They will pop into your news feed as if they have every right to be there. They will be labelled as sponsored but that doesn't change their invasive nature.
The reason behind the move is easy to understand from a business perspective. For Facebook, more ads (not to mention bigger ads) equal more money. For marketers, more advertising opportunities equal more reach, brand awareness and, ultimately, profits.
From users' perspective, however, it appears that Facebook has lost sight of its original aim, which was to provide a social platform uniting friends and families and causes around the world. Its other aim, to be the social search engine of choice also appears to be playing second fiddle to money.
What the fallout will be has yet to be determined. But at least this move gives researchers another avenue to explore in terms of advertising effectiveness.
This guest post was written by Sandy Cosser on behalf of Mediatorr Digital Marketing, a digital marketing agency that offers a range of services, including SEO, social media, PPC and conversion optimisation.
2 Replies

Leave a Reply