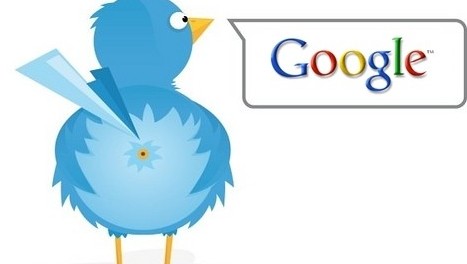 Advertisers can now introduce Google users directly to their Twitter page right from their Google ads. Last year, Google struck a $15 million deal with Twitter that would incorporate 'tweets' into the search engine's results. Google is finally ready to unleash a new type of display ad that will allow Twitter users to follow advertisers directly.
The new ads will appear in a box that features the Twitter icon in the upper left-hand corner. The advertiser's most recent tweet will be featured in the center of  the box with a button that allows viewers to follow the advertiser without leaving the Google website. Users who click on any part of the ad will be directed to the advertiser's Twitter page.
Google already started testing with a few advertisers, including Qualite Search Marketing, a Norway-based company that was invited by Google in early May to be a part of the beta test. So far, the results are modest. Google is looking to provide relevant marketing opportunities to advertisers and there is a variety of ways still being tested to improve on advertising options.
Bing, a Microsoft company, had contracted a similar deal with Twitter before Google came on board, it is expected there will likely be another announcement soon about another Twitter-based advertising option.
2 Replies

Leave a Reply