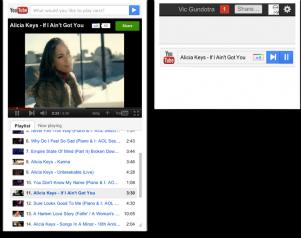 Google is adding new features to it's newly launch G+ in social networking to make it more interesting and competitive to others members in that sphere like facebook. Latest one of such feature is addition of YouTube and Chrome.
Earlier users can play Youtube videos in the hangout feature of Google+. Now they have upgraded it to one step further and added the Youtube icon on the top right corner on the profile page, with a cool slide when you bring mouse over it and asking you
"What would you like to play?"
Once you enter your search query or a name of the video you want to play, a pop up window opens displaying a list of all the related videos.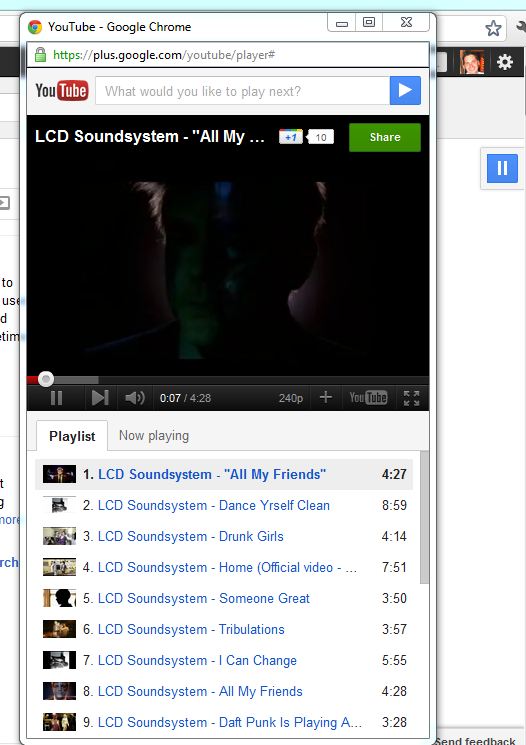 You will notice a green color share button at right side of the video. By clicking it you can share the video with people in your circle.
Google also released couple of Google+ extensions for their Chrome extension. It also has a feature the lets you add +1 to web page, but now the chrome users can share it with the people added in their circle. The feature is available in the drop down interface of the user profile.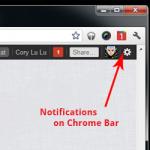 The second features added to the chrome browser is that now one can see all their Google+ notifications in their browser itself.
So who all out there are not a chrome browser, can give it a try, it is worth it.
Catherine Jones writes for http://www.toyotaplace.com. She enjoys content and writing about the social sphere.
One Reply

Leave a Reply