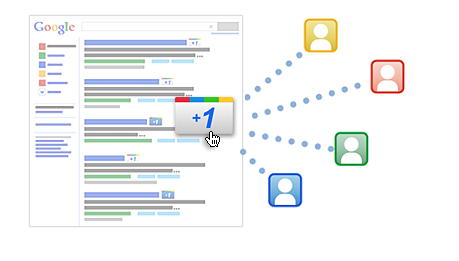 Social media is changing every moment with new concepts and products that are being launched. Google, the search giant have now entered the social circle with a strong product Google+ which has both a social networking platform and also a Google+1 button. The button is intended to gain social media recommendation.
A lot of websites have started using the Google+1 button. The early adopters do include Kerala Holidays a major tourism portal in India. Google aims to gain higher market share in social media with Google+ platform. Now the biggest question is whether this social gaming concept is going to be a ranking factor or would it just improve the click through rates. It is going to be improving both the search engine result as well the click through rates. Google's David Byttow has made this clear. Below is his quote during the launch of Google+1 feature.
"We'll also start to look at +1's as one of the many signals we use to determine a page's relevance and ranking, including social signals from other services. For +1?s, as with any new ranking signal, we'll be starting carefully and learning how those signals affect search quality over time."
The social platform of Google is Google+ which is another sign that this new Google+1 feature is going to stay there for long. Google+ enables users to create circles where they can add friends, family members etc to separate circles. This whole project of Google is aimed at improving both sentimental ranking and author ranking.
Author rank would be a bigger factor in the coming days. If you have used Google+ button on your website then it is high time that you use the same. It is always good to leverage the latest technology in its initial stages. The Google+ is now in its beta stage and has only been released to a certain number of people. If you haven't been able to login to the new social platform from Google. You need not have to worry as Google will be launching new invites soon.
The Google+1 button can be easily added to any website. You can get the Google+1 button code from here. I will discuss  Google+, the social networking platform of Google in upcoming post. Stay tuned and do let me know your feedback about Google initiative to become a strong social player.
5 Replies

Leave a Reply