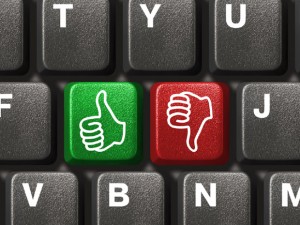 For people looking for a position in the exciting (and sexy!) world of social media, Mashable's has a Job Lists section available on their website to making finding social media-related positions that much easier to find.
In addition to actual job postings, the site also provides a multitude of resources, expert guides, and how-to demonstrations to help you land the position you want. The site also works for employers in need of hiring quality staff. Social media companies can use the job boards to check out people interested in their vacancies. Internships, freelance positions, part time and full time positions are currently up on the Mashable site.
Finding a job these days takes more than a nice resume. Social media sites, especially Twitter and LinkedIn, are a hugely popular tool for the unemployed looking for work. The sites are also helpful at helping the currently employed who are unhappy in their present positions. A quick search of the sites can reveal job postings in a variety of industries. Mashable's job listings generally relate to social media postings for the company itself as well as other socially-minded companies across the nation. The jobs range from Director postitions to sales managers and everything in between.
If you have been looking for a job or an upgrade to your current job, social media is the place to concentrate and sharpen your networking skills. With a large majority of companies engaging in social media strategies for every reason from marketing to the job hunt, you may find job postings on social media sites not available anywhere else.
Quick Tip: If you are using social media to score work, make sure to keep your posts, your avatar name, and your content clean and professional as it will certainly be the first impression you make. If you find you can't control yourself, create a second, professional profile for work purposes only.
2 Replies

Leave a Reply