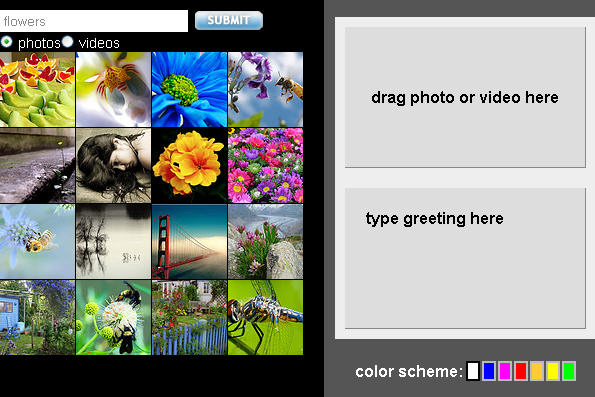 Ever wanted to send your FaceBook friend a greeting card you created yourself? This awesome Facebook app lets you do it in the geekiest possible way.
Phreetings is a faceBook application where you can choose an image or a video, add a message and send this ecard to your friend(s). But the geekiest part of it that is that you can search for images and set the color palette. Try it – that's a real fun!
No Replies
Feel free to leave a reply using the form below!
Leave a Reply