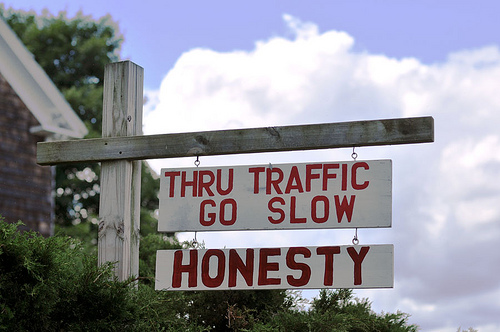 Effective December 1, 2009 the Federal Trade Commission (FTC) requires bloggers who post product or services reviews to disclose the connection they may have with the manufacturer of the product or the service provider.   Social media sites like Twitter, Facebook, blog sites, YouTube, review sites such as Epinions, and others would be affected by these new rules.
Social media, according to the FTC, is a "consumer generated media" and the lines are often blurred between the advertiser and the endorser.  Many consumers might not realize the product or service reviewed by their favorite blogger may be paid either monetarily or with free product.
New rules state that any blogger, reviewer, or celebrity who has been paid by the advertiser is considered an endorser and that endorsement must be clearly revealed in the review. Many consumers seek the opinion of bloggers who seem like experts in their field and they frequently ask them questions and ask for product recommendations. If a product manufacturer or service provider gives free product or service in return for a review that must be disclosed.
The new rules also require the reviewer to state how products or services would work for the average user.  The manufactures will be required to have procedures in place to monitor compliance of the endorser.  These new laws will be administered on a case by case basis, but the violations can run as high as $11,000 per for each violation.
No Replies
Feel free to leave a reply using the form below!
Leave a Reply