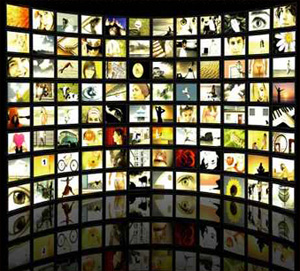 YouTube dominates the world of online video sharing.  Unfortunately, most of the videos uploaded to the site are (frankly) not worth watching.  Sure, there is an occasional viral video that catches the eye of millions, but most are of no interest to a mainstream audience.
That's a shame for those YouTubers who come to the site to watch music videos, funny commercials, TV shows or exotic movies that can't be rented anywhere else.  They have to wade through thousands of cute cat movies, shakily-filmed vacation videos and goofy movies to find what they are looking for.
Luckily, for frustrated users, there are plenty of other video streaming sites out there that offer an alternative to the anarchy of YouTube.
Vimeo and Veoh
Vimeo and Veoh are two major mainstream competitors who best YouTube in several important areas.  If you are in the business of uploading videos, you will have a better time of it on both of these sites than you will on Youtube.  Upload times are generally slower, but there are fewer restrictions on the size of your upload.
Therefore, it is possible to upload longer videos on both Veoh and Vimeo than it is on YouTube, where the cut-off is usually 10 minutes.  Also, though there is a bit of info required by both Veoh and Vimeo, it is nothing near the almost-annoying amount of "paperwork" required by YouTube.  Vimeo boasts the lowest amount of upload info requirements.  Both have superior picture quality when compared to Youtube as well and both are capable of handling HD videos (the trade-off for better picture quality is a much slower upload time, however).
If you are looking to watch videos, both Vimeo and Veoh are, again, good places to start your search because of the higher picture quality.  These two sites have large video libraries, with people regularly uploading TV shows, music videos, etc.  However, YouTube still has the upper hand when it comes to the overall quantity of choices.
Viddler and LiveVideo
For super-simple uploading, there are several sites that allow you to record directly onto the site using a webcam.  Both Viddler and LiveVideo offer this service in addition to regular video-sharing features.
Hulu
If you simply want to watch TV shows and movies, there are alternatives to these peer uploaded options.  Hulu is an online video streaming service that seeks to solve the problems of TV and movie producers loosing money when their programs are shown on the internet.  Watching a show on Hulu is like watching a TV show on-demand from your cable provider.  There are a few commercials that interrupt the show, but there are generally less ads than if you were to watch the same show on television.  Selling ad time allows the site and the show's producers to make their cut and, hopefully, stay in business.
Netflix
Lots of programming, good picture quality and an easy-to-use format makes this an attractive site.  There is also a premium version available.  Netflix offers unlimited streaming of its on-demand content (only a fraction of the titles are available for streaming) for a monthly membership fee (currently under $10).  If you watch a lot of movies, this might be a worthwhile investment, especially since the picture quality is superb.
Facebook
There are plenty of other options.  If you want to share your movies, Facebook's video uploading features are good.  Picture quality is low, but uploading is a breeze and it is easier to share your videos here than anywhere else.
Daily Motion, Metacafe and Megavideo
Daily Motion, Metacafe and Megavideo are other reasonable options for those looking for the next viral video or a glimpse of popular music videos and TV shows.  All three are as user-friendly as YouTube (if not moreso) and have fewer uploading headaches and comparable, if not better, picture quality.  Also, none of the other sites mentioned are quite as notorious as YouTube when it comes to censorship.
Mark Rodgers has been involved in Internet Marketing for 3 years; he currently consults companies on ways to utilize cloud computing and how to implement a budget calculator.
cc licensed flickr photo shared by BenjaminThompson
9 Replies

Leave a Reply