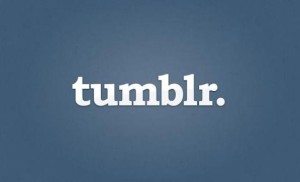 Along with Facebook and Twitter, Tumblr is another social media phenomenon that has swept the nation by storm. Some other notable social media platforms that we just can't leave out of this discussion are Instagram, Pinterest, and Vine.
Although at first glance many of these platforms may seem like a place of teen angst, teen turmoil, and teen trends, they are actually a gathering ground for people of all ages and professions from students to entrepreneurs to fashion icons. These social media platforms are actually available for everyone, and they are used by everyone, too.
Everyone knows the value of Facebook and Twitter when it comes to marketing, but what about Tumblr? What can it do for you, a photographer or artist?
Well, many Tumblr users are on Tumblr to find, look at, and share issues that are important to them, this includes images and art that they find interesting, provocative, and appealing. So, if you are an artist or photographer, then you should consider using Tumblr to share and promote your work. Here are five reasons why.
Share Your Work With the World
Tumblr is a great place to share your work with the world. So, no matter whether you design, draw, or take buttons, then Tumblr is the place for you. You can even feature your work on the side panels of users' pages. This allows them to find your work– all without even looking for it.
Attract an Audience of Millions
The true power and attraction of Tumblr is that it allows you to attract millions of people. Thats just how many people use Tumblr, and its features such as liking and reblogging allow endless amounts of free advertising.
Link Back to Your Site
While your work is making the Tumblr rounds or trains as they are know, you can provide links back to your site. This will allow new fans of your work to learn more about you and see some of your past work or future projects.
Sell More of Your Work
More sharing, a bigger audience, and more traffic to your site– what's not to love about that? Well, the best thing about all of those factors is that you will also be able to sell more of your work. You can even offer giveaways of your work on Tumblr to people who follow you, which always attracts more followers and more people who will be exposed to, enjoy, and enjoy your work.
Connect More Closely With Your Audience
Tumblr also has features that allow users to message each other. You can message other users, or answer questions and talk to users who message you. Share photos of your daily life and really make yourself available and your work personal.
As you can see, Tumblr has a lot to offer photographers and artists when it comes to online marketing through social media. So, what are you waiting for? Tumblr users are ready and waiting to see, share, and purchase your work! Just sign up today!
Zane Schwarzlose is a writer at Fahrenheit Marketing, a web marketing firm in Austin, Texas. Zane is also an amateur photographer.
No Replies
Feel free to leave a reply using the form below!
Leave a Reply