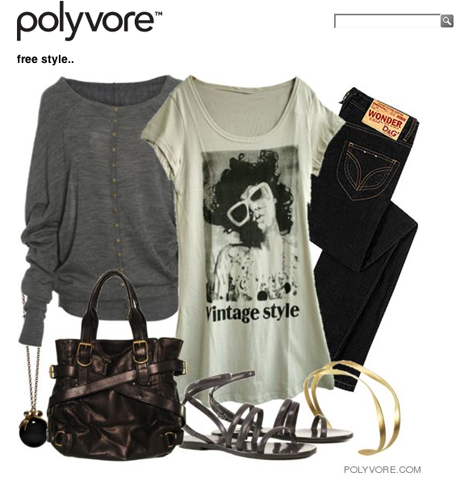 One of the featured startups at the Fortune Brainstorm Tech 2011 was Polyvore.
According to its website, Polyvore is the web's largest community of tastemakers where people can discover their style and set trends around the world. Trendseekers and shoppers alike come to Polyvore to discover the hottest brands, products, trends and looks.
This website works in 3 steps:
1. Clip: When you shop, you clip your favorite products. Clips are like visual bookmarks. Here is a tutorial on Polyvore's Clipper.
2. Style: Using Polyvore's virtual styling tool, you mix and match products to create sets. Here is a tutorial on Polyvore's virtual styling tool.
3. Share: You share your sets on Polyvore, blogs, Twitter and Facebook.
The face of Polyvore is Jess Lee, a computer scientist and ex-Googler.
Just 28, Jess Lee (pictured on the right) has the role of VP Product at Polyvore and advises 3 Yahoo grads (Pasha Sadri, Jianing Hu and Guangwei Yuan). She uses her experience gained throughout 4 years as product manager at Google (in Google Maps and other projects) to lead in both product design and product development. Jess represented Polyvore at Fortune Brainstorm Tech 2011 in the Privacy vs Personalization and Future of E-Commerce panels.
She has been a key negotiator in enabling Polyvore to land partnerships with leading retailers, brands and celebrities such as Yves Saint Laurent, Nordstrom, Kate Moss and Katy Perry to create brand engagement campaigns that fuel stylish, sharable user-generated content.
Find about the latest trends or start your own at http://www.polyvore.com.
By Damian Davila, blogger that keeps up on the latest trends and gadgets. You can read more articles from Damian at SexySocialMedia here. Follow him on Twitter at @idaconcpts.
No Replies
Feel free to leave a reply using the form below!
Leave a Reply