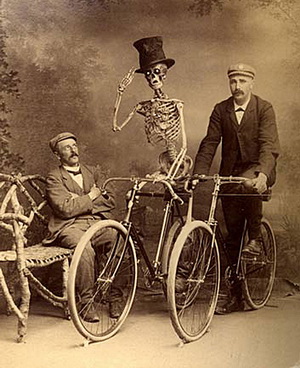 You are out of work or looking for a better job. So, what exactly is it that is preventing you from finding the right position?
In today's Internet age, more and more job applicants are discovering that their social media footprints can come back to haunt them, especially when it comes to finding the desired job.
Study after study indicates that more and more employers are checking applicant Facebook pages, tweets on their Twitter pages, and different other social mediums. The reason is simply to see what more they can learn about the applicant, specifically whether or not they would be a good fit for their company.
For instance, a recent survey from CareerBuilder of more than 2,000 hiring managers and HR professionals noted that more than 33 percent of businesses utilize social networking sites to discover more about the individuals applying for work with them. Meantime, another 11 percent indicated they planned to begin using social media to scout applicants.
So, you're looking for a new job and continuing to share, tweet, and post elsewhere on social media sites. What do you need to keep in mind:
* Keep it clean – One of the biggest gaffes job applicants make is having questionable comments and/or photos on their social media sites. Unless they have the sites locked to outside visitors (an individual must send them a request to see their Facebook or Twitter page), anyone has access to it. A prospective employer can simply type in the candidate's name and see what they have discussed in recent weeks and months. If there are questionable comments on there, it could lead an employer to have second thoughts about not only hiring the individual, but even bringing them in for an interview in the first place. Before you post a comment that could be offensive to others, post a photo that does not put you in the best light or talk bad about a current or former employer, think twice;
* Spread the good news – If you are not already using LinkedIn, why aren't you? Considered the premiere site for professionals, LinkedIn is a great vehicle for job applicants to post relevant information for potential employers. Whether you are a long-time worker or just coming out of college, use the site to post details about relevant work experience, internships, awards and more. Given the fact that many employers look at LinkedIn profiles of candidates to work for their companies, make sure your profile shines;
* Don't burn bridges – As mentioned a moment ago, never use your Facebook or Twitter pages to talk ill of a former employer or co-worker. Given how competitive the job market is these days, you need everything going and then some to land that ideal job. If a company comes across a comment you made on social media about how you hated your former boss or could not stand working with this or that person, it could be the tipping point in you not getting an interview or even a job with a company;
* Don't be a social media addict – While there is nothing wrong with using social media, do not live on it 24/7. Using sites like Twitter, Facebook, Google+, and others should be done in moderation. If you are playing games, constantly tweeting friends and spending more time on social media daily than the average person, a prospective employer may throw your resume in the round file. Many companies place restrictions on just how much social media usage their employees can partake in at the workplace, so do not seem like you will be severely impacted if you do not have SM access all day;
* Demonstrate the right way to use social media – More and more companies are getting involved with promoting their brands on social media these days. As a result, in the event you have solid social media skills, it can work to your advantage with a potential employer. If your social media sites are business oriented and educational to your viewers, a prospective employee can view this as a positive. Quite simply, they will take it as you being someone who knows how to properly use social media to network and promote.
While social media can and should be fun at times for the everyday user, take a look at your SM history before job hunting.
At the end of the day, do you have any skeletons in your social media closet?
With 23 years of experience as a writer, Dave Thomas covers a wide array of topics from proper fall cleaning of your home gutter to starting a small business.
4 Replies

Leave a Reply