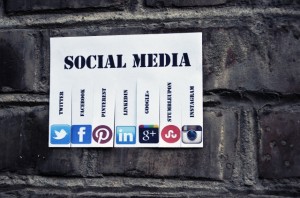 Social media has taken online communication to a whole new level.
Many businesses around the world are using this communication tool to interact more effectively with the public and expand their customer bases.
To get the most out of their social media marketing efforts, some companies are hiring social media experts to manage their social media accounts. If you are one of the many people who are obsessed with social media, you can turn your passion into a career by getting a social media job.
Job Outlook for Social Media Professionals
According to a study conducted by Social Media Examiner in 2012, approximately 83 percent of marketers said that social media marketing plays an important role in business success, and 59 percent of businesses were using social media at least six hours a week.
The growing importance and use of social media in the business world means that there will be an increase in demand for social media expertise in the future.
In an infographic published by the University of Florida, it is forecasted that the social media industry will experience a job growth of 13 to 24 percent through 2018. As such, it should not be difficult for you to find employment if you decide to become a social media professional.
Careers in Social Media
There is a wide range of careers that you can pursue in the social media industry, and they can vary greatly in terms of job descriptions, requirements and salaries.
Some of these careers include social media manager, community engagement specialist, content strategist, web analytics manager, brand ambassador, social media relations manager, social media account executive, social media designer, social media editor, blogger and social media consultant.
The salaries of social media experts can range from moderate to lucrative, with bloggers earning between $14,000 and $60,000 and social media marketing managers making between $48,000 and $117,000 a year.
How to Become a Social Media Professional?
Although many social media professionals have achieved success without undergoing formal education in their fields, it is recommended that you obtain at least a bachelor's degree in social media or digital marketing.
If you want to go far in your career, you should consider getting a master's degree. Other than the necessary academic qualifications, you also need to possess certain traits to become a successful social media professional, and these include excellent communication skills, problem-solving ability, analytical thinking skills, attention to detail and tactfulness.
Whether you are still in school or job hunting, it is always beneficial to establish connections with professionals and companies in the social media industry.
Search for contacts in LinkedIn, Twitter, Facebook or Google+, and reply to the blog posts, articles and comments that are posted by social media professionals to build rapport with them. With their connections in the industry, these professionals and companies may be able to help you find a good social media job.
Before you start your job search, it is essential that you compose a great resume that highlights your social media skills and experience. You can find social media jobs in job websites such as SimplyHired, Indeed and Monsters, as well as the websites of companies.
Becoming a social media professional is the ideal career option for social media buffs.
There's nothing better than getting paid for doing what you love.
About the Author: John McMalcolm is a freelance writer who writes on a wide range of subjects, from great paying jobs in social media to effective online marketing strategies.
Image Credit: social media communities.
No Replies
Feel free to leave a reply using the form below!
Leave a Reply