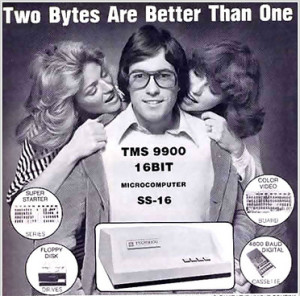 Do you own a small business? If so, hopefully you've been learning everything there is to know regarding social media.
Social media allows you to connect with current and potential customers, grow your business, respond to criticisms, offer deals to customers and market your business to thousands. It's an extremely inexpensive way to advertise your business.
In addition to benefiting your business directly, social media can also benefit your business indirectly by helping you score deals on products and services, including technology software.
Currently, the largest software companies in the U.S. are Microsoft, Oracle and Symantec.
All three companies use social media as an integral part of their marketing plan. Microsoft started with a blog and a website and Oracle is now inventing its' own social media products. They believe social media is no longer just "nice-to-have," it's a "must-have" for businesses.
Best technology software for small businesses
Small businesses all need to invest in some sort of technology software to help keep their businesses running.
Some tech companies offer free products – for example, Microsoft Outlook or Google spreadsheets – but most small businesses will want products that have more capabilities than the free software they can get online.
Businesses need accounting programs, advanced email programs, time tracking software, antivirus software and more.
Some of the best software for small businesses includes Intuit QuickBooks Pro, WordPress, Google Docs Premier Edition, Microsoft Office and Salesforce.
Using social media to find technology software
So where does social media fit in with all of this?
As a small business, social media is your go-to tool for finding what you need – be it a service, like hiring a new employee, or a product, like finding the best technology software.
Among the areas to focus in on:
Follow various companies on social media – Find a few technology companies that you like and follow them on Facebook and Twitter. Keep up with their blogs and websites to see if they have any new products coming out that may suite your business' needs.
Read reviews – See what others who use the software have to say about the product. Does it meet their needs? What would they change about it? Is it something they would recommend to similar businesses?
Ask for opinions – You can use your own social media platforms to ask others what their opinions are on the product or you can ask for recommendations regarding technology software products in general.
Technology companies want to grow their business and gain new customers just like you want to with your business.
In order to keep up with the trends, these companies must use social media in full.
As a small business, it's in your best interest to hear what these companies have to say via social media. They may be having a new product launch that will meet your business' needs, they may be offering deals on older products or they may just have exactly the product you're looking for.
Always turn to social media to get your software needs met.
About the Author: Sarah Brooks is a freelance writer living in Glendale, AZ. She writes on invoice software, smalbusinesses and travel.
Image Credit: 1.
One Reply

Leave a Reply