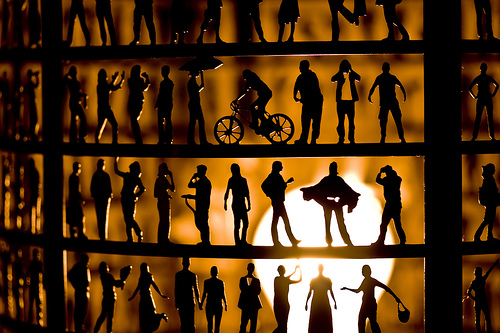 CrowdControlHQ have developed a mass media management system that makes keeping control over multiple social platforms easier than ever before. It works by allowing organizations to place different Facebook and Twitter accounts into consolidated work-groups, from which postings can be made without having to use the traditional web interfaces. Access to these work-groups can then be granted (with restrictions added if so desired) to various people within the organization.
By using CrowdControlHQ software, multi-brand companies can make sure they always maintain complete control over their successful social accounts, no matter what ex-members of their organization or outsourced agency happen to have been working on them.
As CrowdControlHQ is primarily designed as a tool to help promote brand awareness, it also features a 24/7 Facebook automated moderation service, which will automatically delete comments from your attached Facebook accounts whenever certain user-defined keywords are found within a post. Alternatively the Enterprise edition of the software can be set up to send SMS based alerts (once again based around detecting user defined keywords) to a variety of cell phones, so that social management teams can react manually to comments that may have a positive or negative impact on their promotion campaigns.
The software comes fully integrated with a highly sensitive brand tracking system, which scours not only Facebook and Twitter to find what kind of impact your brand is having, but analyzes how people are reacting to you on other web 2.0 properties as well. This reporting system is incredibly detailed, allowing users to generate tailor made graphs that reveal massive amounts of tracking information in minutes.
Whether you're a solo promoter looking to find a way to post across multiple accounts from a unified location, or if you're a large organization who wants to be able to delegate access to social accounts without losing control of them, CrowdControl HQ aims to be the perfect solution.
Unfortunately, because CrowdControlHQ only provides posting and moderation control on Twitter and Facebook, they fall far short of that aim. Facebook and Twitter are certainly the largest of today's social networks, but they aren't the only ones. For this software to be as successful as its creators hope, it will need to expand into covering other networks.
Of course, seeing how good CrowdControlHQ is at managing multiple Facebook and Twitter accounts, it may be unfair to say they need to expand their site lists. However, this isn't a free to use product.
The Light version (their spelling not mine) costs $80 a month, allowing for up to 5 accounts to be managed from within the CCHQ desktop environment, with no more than two users accessing the system at once.
The Enterprise versions costs $240 a month, allowing for unlimited accounts and users, with SMS alerts becoming enabled as part of the automated moderation feature.
Neither version appears to have native proxy support, which could be a problem for people who are handling truly massive amounts of accounts. Though for the tech savvy this shouldn't be to much of an issue.
I'm not 100% sold on whether CrowdControlHQ is currently worth its subscription fee. As there are other tools available online for free, which when used in unison can do pretty much the same thing. However, there is a lot of potential for a product like this, so if developed properly this could be a wonderful resource in the future.
Image by left-hand
3 Replies

Leave a Reply