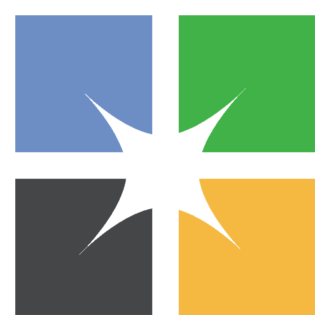 More and more communities are seen developing on the Google+ platform. Every single major league baseball team has got a Google+ page, while hundreds of professors use Google+ as their virtual office. And recently every U.S. primary presidential candidate has agreed for live hang-outs on Google+ platform.
A recent blog post by Steve Grove, head of community partnerships at Google said "We want to help more organizations, politicians, artists, celebrities, athletes, media companies and non-profit organizations to use Google+ to share and interact with each other and other Google+ users. That's why we are launching a series of community guides to help your organization thrive on Google+"
Google is reaching out to organizations with the addition of new community guides that aims to help them succeed on Google+. The hub will guide you to the process of setting up new pages and promoting it. There are resources customized to each category.
The six core village guides will help users to learn the effective use of the communities. There are case studies and ideas that have been provided for how organizations have used this platform more efficiently.
Google+ community guide advices users to regularly post interesting content, engaging with the followers by asking questions and share photos and videos in order to keep people coming for the more.
For instance, a community guide for politician focuses on how to create a Google+ page for a public office or campaign. This guide encourages politicians to create a page in addition to the personal profile and there is information on how to promote issues, platforms or causes across the web.
The community page said it allows the users to host a Virtual town hall meeting and keep office hours on the web or meet face-to-face with constituents across the country through hangouts which is an easy to use high quality group video chat which can have up to ten people. In the future, they can also live stream the hangout on YouTube. Other interested parties can use this as a follow- a handy tool to communicate with the voters.
Their Motto seems to be quite simple. It's Build, connect, Engage. There are thousands of vibrant communities that are available on Google+. From these moves one can say that Google is trying to be everything to everybody again. By creating these strategies Google+ hopes to overtake Facebook at some point for social media supremacy.
But some users really feel that "Innovation" is not happening on Google+. They feel that the hangouts are photo shopped and includes the same three people participating in it.
By using community guides Google+ hopes to make the brand pages more attractive alternative to similar pages on Facebook. Though it lags behind millions of users on Facebook, it continues to eliminate antiquated programs and shift more focus to projects that considers being vital.
With 40 million accounts, Google is working overtime to catch up with Facebook's 800 million and twitter's 200 million users. 2012 must be a very interesting year to observe the social media battle between Facebook and Google+. Do you think Google+ will ever take Facebook?
Jane Sheeba recognizes that sharing on the web is like sharing in real life. Being a seasoned blogger she advises that bloggers use images with their content in order to increase the value of their site and attract more social followers. You can use her coupon to buy images from Jupiter Images. For an iStockphoto promo code hop over to here. iStockphoto and Jupiter Images have a huge collection of images of impressive quality.
4 Replies

Leave a Reply