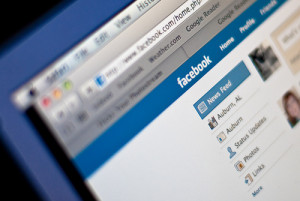 Social media manager is a relatively new job title, created from the popularity and importance of using social media in company marketing tactics.
A social media manager helps to maintain a company or brand's different social media sites, whether that be posting, replying, interacting, following or just scheduling future posts.
A number of job duties are involved under this job description, allowing the company to improve their online presence on sites like Twitter, Facebook, YouTube, Google+ and LinkedIn.
Job Duties of a Social Media Manager
First, you should be aware of the basic job duties of a social media manager. This not only lets you know what to expect from this type of position, but helps you get the right experience before applying for related jobs.
As a social media manager, you are going to be multi-tasking and managing multiple social media sites. On any given day, you could be replying and posting updates on 4 or 5 different sites on a continuous basis.
Your duties include everything from gaining new followers, to improving the company's interactions with their followers, fans or customers.
You will also be responsible for refreshing the pages, looking at current trends and hashtags, and using those as inspiration for your updates to get seen the most.
Education and Experience Required
To work as a social media manager, you first need to be familiar with and have personal experience using the different social media sites.
You need to know how to search, schedule posts, find trends, and use these sites for marketing purposes. Not only should you have used them personally, but also on a professional, advertising level.
As far as education is concerned, having a college degree is beneficial, especially if it is in business or advertising.
Professional Skills You Need
Your skills need to be in business, advertising and social media.
You should have expert knowledge in using social media and keep up-to-date on the newest trends and releases.
You should be able to utilize those trends for maintaining the company's brand and reputation. You are a representative of the company, so you should use their professional style when updating. Multi-tasking and management skills are essential for becoming a social media manager.
Finding a Social Media Manager Job
After showing you have the right skills, education and experience, it's time to start looking for open positions.
As expected, using social media to find this type of job is one of the most popular ways to accomplish it. You need to start networking, and gaining a presence on Facebook, Twitter and other sites to show what your skills are. There are also listings for these positions on online job boards and classifieds.
Finally, if you find companies falling behind in social media, contact them and offer your professional services.
Social media managers are becoming more prevalent as companies realize the potential of social media marketing.
If this sounds like something you would be interested, don't delay and start preparing for this type of job now.
About the Author: Tina Samuels writes on mobile payments, small business solutions, social media, and Steve Wynn.
Image Credit: job.
No Replies
Feel free to leave a reply using the form below!
Leave a Reply