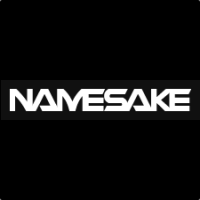 Based out of Los Angeles, California, Namesake is a social startup that has the mission is to build trust through conversation. According to the company founders, Brian Norgard and Daniel Gould, conversations are one of the most important tools we have as humans to learn, progress and connect. Prior to Namesake, Brian founded Newroo (acquired by FOX Interactive Media) and Ad.ly.
A Website for Conversations
Namesake has been compared to Q&A sites such as Quora and Aardvark and to reputation management sites such as PeerIndex and Klout. However, the founders are quick to point out that Namesake is different.
Unlike Quora and Aardvark, Namesake does not focus only on questions and does not want to become a formal repository. Users can post anything ranging from how their day went to videos.
Unlike PeerIndex and Klout, Namesake does not focus only on online reputation management. While the platform allows users to endorse other users in areas of expertise, there is no single measure for comparing online reputation among all users.
Namesake focuses on creating conversations.
The Future of Namesake
According to traffic data from Compete as of 06/27/11, visits to Namesake.com peaked on September 2010 with about 21,000 unique visitors and then started to drop. However, the Namesake team has implemented a couple of useful features that are bringing users back.
1. On February 2011, users were enabled to start conversations through 3 ways: public conversations, private conversations, and invitation-only conversations. In private conversations, the only individual who can invite people to a private conversations is the starter of the conversation. In invitation-only conversations, anyone invited to these conversations has the power to invite others.
2. On May 2011, users were enabled to write a summary for a conversations with 10 or more comments. This feature is a helpful way to add context to an ever growing conversation thread.
Try starting and taking part of conversations with Namesake at http://www.namesake.com.
By Damian Davila, online marketing and Internet news blogger. Follow him on Twitter at @idaconcpts.
12 Replies

Leave a Reply