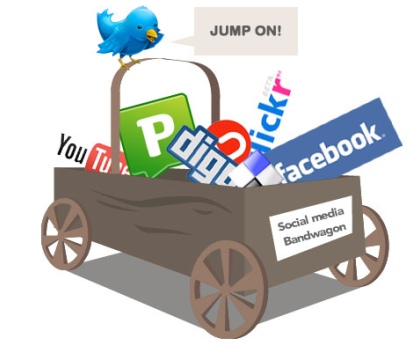 Do you like to Tweet?  You may be in luck as companies are searching for social butterflies as part of their business strategy.  Companies that used to crack down on staff that used office time to publicize their latest adventures at the water cooler are now embracing their socialites to give a leg up to their on-line presence.
Some tasks as a new Social Media Expert could include responding to posts made by site visitors and typing in 140 character messages directing inquiries.  Social media is not just about text and new media experts also produce smart web videos and manage site content.
Generating traffic through a stream of focused content invites new and repeat visitors to the site.  Traditional advertising developed a visual presence trying to attract buyers.  Web based marketing (like affiliate marketing for example) is a two way communication in which the audience just doesn't want to listen or look or be sold to.  They want to provide feedback and get acknowledged.
Alexandra Samuel and her husband Rob Cottingham of Social Signal, a Vancouver based social media guru, founded one of the world's earliest social media companies in 2005.  Samuel identifies that a social media expert can be a career choice. She states "this is one of the few fields where you can come in as a 23 year old and be seen as an authority".
8 Replies

Leave a Reply