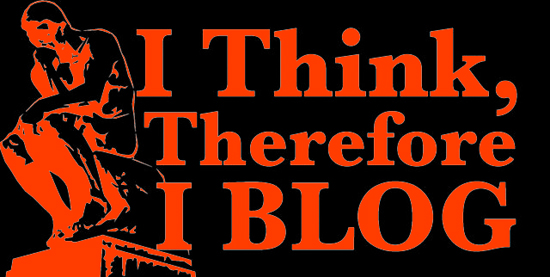 Earlier last week, the New York Times published an article arguing that blogging is an act which is becoming a dying art form on the Internet, with users preferring to use social networking websites like Facebook and micro-blogging website Twitter as an alternative.
This news immediately struck me as odd as every Tom, Dick and Harry (and Mary, Jane and Laura, for that matter!) seems to have a blog these days and so I decided to take a closer looks at the facts used by the newspaper to support this claim.
The author of the article used figures derived from the Internet and American Life Project at the Pew Research Center throughout the piece. The first fact cited was that blogging amongst children (aged between 12 and 17 years) fell by half between 2006 and 2009. I fail to see how this is a bad thing – who really wants to read about the puppy love and general drama which litters the life of a pre-adult individual?
This stat was followed up with one stemming from a 2010 report from the same research organisation, that states that in the age demographic of 18 to 33 year olds, the act of blogging dropped by (a less than massive) two per cent compared to 2008 figures.  Concurrently however, the number of unique visitors to websites such as Tumblr and the Google-owned Blogger has risen. This indicates that whilst a few less people are choosing to blog, internet surfers still very much enjoy reading – or at least browsing – them.
It is very difficult to run a successful blog without directing traffic to it via social platforms like Facebook and Twitter. I would argue that when blogging was the buzzword of 2004, many signed up for blogging accounts which they used for hosting favourite links and videos as opposed to publishing paragraphs of witty or objective text. Keeping a record of any preferred online content has been made easier with the launch of Facebook in the same year (which made it easier to share such content with actual friends, as opposed to strangers) and later, Twitter in 2006. More recently, Google's Buzz caters to this need.
Whilst the figures quoted in the article do indicate a drop in the number of bloggers online, they really are not substantial enough to declare the blog format is approaching its grave. In fact, it is the fantastic blogs online which are likely to ending the efforts of some bloggers – wouldn't you rather read the competent opinions and arguments of other people online than to struggle to try and articulate your own?
Kat Cole works part time as an advertising agent for an online aquarium store that specialises in aquarium sand. In her spare time, Kat enjoys attending music festivals and writing guest blogs posts for several social media related websites.
2 Replies

Leave a Reply