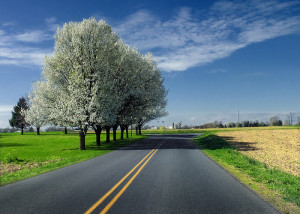 Who would think to use social media to find the best rates on car insurance?
It's looking like more and more people are, and it's actually a pretty good idea. Though online purchases are only at around 20% of insurance policies purchased, the numbers of online purchases have increased about 5% from 2009, according to a survey by ComScore.
So how do you buy online car insurance?
Social media will be your friend in this situation, and you can look from blogs to Facebook pages to any other social media sites for information and the best quotes.
Specific Sites
Virtually every car insurance company has a website, and each one is loaded with information. You can compare sites and receive online quotes depending on your area and needs. Some necessitate supplying information, but that does help you get the best quote for your specific needs. The nice thing about looking on specific sites is you can get a feel for the company and how easy it will be to purchase a policy and work with them online.
Quote Review Sites
Once you've looked at a few specific company sites, you probably want to go elsewhere and take a look at some reviews and forums. Sites like ConsumerSearch and Top Ten Reviews are good places to look. These sites will break down some basics so you can compare and contrast companies.
Social Media
As you continue to narrow down your search, take a look at the company's Facebook page and Twitter account. You will get some good insight to customer happiness (or unhappiness) and may come upon some conversations worth being privy to. Any company worth looking into these days should have some sort of social media. If they don't, that can actually be a red flag.
Other Things to Look For
Though buying car insurance online is convenient and social media can be a big help in doing so, make sure if you need someone to actually speak with, they are there and accessible. There may come a time when you need some voice to voice interaction, and you'll want to be able to get in touch with a person easily and at your convenience. You certainly don't want to handle a claim through Facebook.
When you apply for a quote, be specific about your needs. Have an idea ahead of time and be ready to answer some questions. Quotes will differ depending on your geographic location, driving record, coverage plans and type of vehicle. Know what you're looking for before you apply for that online quote.
With everyone trying to save some time as well as get the most affordable rate, buying car insurance online is a great way to do both. You can take a look around online and narrow down your choices, and then even purchase the policy online.
Be sure to check reviews and rates, and then you may even want to tweet about how much you love your new auto insurance plan.
Heather Legg is a freelance writer who covers a variety of topics from personal fitness to car insurance California.
Image Credit: 1.
One Reply

Leave a Reply