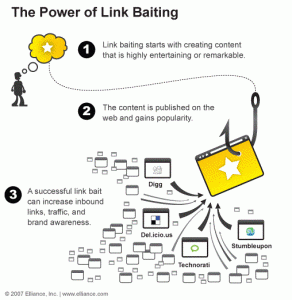 Social media is a great viral marketing tool. What can spread a word more effective than a few hundreds of timely tweets? However, unfortunately, few marketers really "get it" how to execute social media marketing to aid their word of mouth campaigns.
A new really huge and in-depth article on linkbait has some great information on how to use social media to help spread your word:
Use social media on the continuous basis;
Use social media to interact not to promote yourself;
Use social media for dialogue: listen and reply (not only talk).
Yes, you are likely to have heard this advice already, but have you really followed it?
Continue reading: Viral Marketing With and Link Bait
No Replies
Feel free to leave a reply using the form below!
Leave a Reply