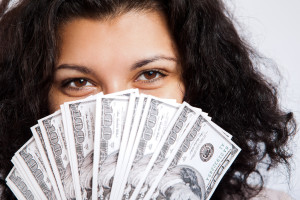 The level of competitive intensity in the social networking industry is very high.
The most popular social media platforms have to make constant improvements to their websites and services in order to remain on top.
These improvements can be made in a number of ways, and one of them is to acquire existing companies or technologies that can enhance the provision of social media services. Most of the leading social media websites made at least one acquisition in 2013, and here is a look at some of their purchases.
Facebook is one of the biggest spenders when it comes to acquisitions, buying a total of eight companies in 2013 and two in January, 2014.
In February last year, it purchased Atlas Solutions from Microsoft for about $100 million. This is an important acquisition because the company relies on its ads for revenue. With Atlas, it can improve its ad analytics solutions and help businesses take the right measures to get better results from their ads.
Additionally, Facebook also bought a mobile analytics company called Onavo in October at a price of $100 million to $200 million.
Onavo can serve as a consumer-facing app to help users maximize the performance and battery life of their smartphones, as well as an analytics solution for mobile publishers to monitor the performance of their apps.
Facebook's other acquisitions in 2013 included mobile backend startup Parse, cross-platform game framework Spaceport, sports conversation analysis startup SportStream, design agency Hot Studio, automatic verification software Monoidics and speech translation app Jibbigo.
In 2014, the company purchased android performance analysis startup Little Eye Labs and web conversation platform Branch.
Twitter also made eight acquisitions in 2013, with the most notable one being the purchase of MoPub.
In its largest acquisition to date, the social media giant reportedly bought the mobile publishing startup for about $350 million in stock in September, 2013. MoPub can help the company build its advertising business by enabling mobile publishers to manage their ad inventories more effectively.
Twitter also made an effort to build on its success with television and Hollywood customers by acquiring two social television analytics vendors, namely, Bluefin Labs and Trendrr.
The other purchases that were made by the social media network in 2013 included crash reporting solution Crashlytics, scalable computing startup Ubalo, data visualization company Lucky Sort, social content discovery startup Spindle Labs and open source training company Marakana.
LinkedIn
LinkedIn made many strategic moves in 2013, and one of them was the acquisition of Pulse.
It bought the popular online and mobile newsreader with stock and cash worth about $90 million in an attempt to establish itself as the ultimate professional publishing platform.
With this acquisition, LinkedIn can offer a more extensive range of content and curation features, which will help bring users back more often.
Acquisitions may or may not have a direct impact on the profitability of social media websites.
However, they can contribute to a better user experience and boost the popularity of the websites, which can in turn lead to greater profits.
About the Author: John McMalcolm is a freelance writer who writes on a wide range of subjects, from social media marketing to creating a monthly budget.
Image Credit: 1.
No Replies
Feel free to leave a reply using the form below!
Leave a Reply