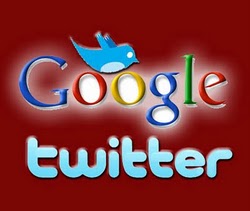 As soon as Google+ was out I somehow managed to beseech an invite. After weeks of using Google+ I realized Google+ has as many cons as the pros. Similar to falling in love with a guy I fell in love with Google+ at first sight but it took me second and third glance to know the negatives of the Big G's latest kid.
Thank goodness that I didn't dump my ex (Twitter). Yeah even before launch of Google+ I was more attached towards Twitter than Facebook. This ultimately led me to utilize Twitter to the maximum. Now after using Google+ for a while now I found a few things that thwart the Twitter user in me.
By the way, if you have not yet played around fully with Google plus, this tutorial on using Google+ could be of help to you. Now let's dive in.
God of search! What happened?
The search option in Google+ is none other than a friend finder (amazing to know that Google is giving priority to humans). Friend finder is cool but if we want to find a post by a person in Google+ then we need to go to the traditional Google search engine. However Twitter has got an awe-inspiring search which is both amenable as well as ideal.
Of course Google may enhance Google+ to have advanced search options in the near feature but as of now search in Google+ is too ironic.
5000 friends only? That makesG+ equal to Facebook
As in Facebook Google+ also limits your contacts to 5000. Unlike Twitter which neither limits the number of followers nor the ones you follow. Facebook has fan pages as a relief to people who have more than 5000 contacts.
What does G+ have? Google+ doesn't restrict the number of people who follow your posts (that's a good news) but if you are the one accustomed to have thousands of followers or the one who follow thousands of people in twitter this feature (restricting to 5000 contacts) of Google+ is a glitch.
It would be nice if number of persons per circle is restricted to some 1000 or 5000 but this may not secure Google+ users from spammers (the reason why facebook and Google+ restricts the contacts to certain number). Hope Google+ will come up with a cool plan to clear this issue.
More like Facebook
Since Google+ was launched in an attempt to overpower the leading social network Facebook the former has adapted certain features blindly from the latter. Similar to Facebook Google+ is not scannable. Yeah, as Google+ doesn't have a character limit for statuses and posts the contents are not crisp and clear. For a hardcore Twitter user like me (familiarized with reading precise and concise posts) the Google+ seems to be a somewhat ambiguous.
With 24 hours not being enough for a lot of people in the world Twitter made a culture of conveying your thoughts short and sweet but Google+ is again brought lengthy posts which are inconvenient in comparison with Twitter.
Big Boss: Befriend others
It was expedient for us to publish our posts, thoughts, links, etc. in both Facebook and Twitter with a single click on publish (thanks to the compatibility between these two social networks). Even certain social network like Tumblr too has this option but Big G is all alone and it doesn't seem to befriend anyone. I frequently see similar posts posted separately in Twitter and Google+ or Facebook and Google+ (even I do that most of the times). This is very much time-consuming.
Business environment, Information centre – I don't find one.
Unlike twitter which has all leading brands in it or the facebook which has fan pages for almost every odd product on this Earth Google+ doesn't seem to be supporting business. Even after days of launching Twitter it acted as a wondrous platform for business, promoting, advertising, etc but G+ is not that shrewd when it comes to business.
Of course Google+ lovers may claim that the network is new and would take time to improve this. In such a case let's wait and watch what enhancements are made to it.
My verdict about Google+
The new kid of Google is super cool with incredible features like circles, gorgeous UI, hangouts, etc but when compared with Twitter which is super hot (always) Google+ gets diminished in some aspects. What to do, after all people always fall for hot things.
Have you experienced more ways in which Twitter is better than G+? Share them through comments.
Jane writes about Blogging Tips, Relationships and Self Improvement at her blog Find All Answers. She also writes for promoting Bistro MD and Diet to go coupons since she is part of the team at Coupon Triumph. Here are two cool coupons for you: bistromd promo code, diettogo coupon.
16 Replies

Leave a Reply