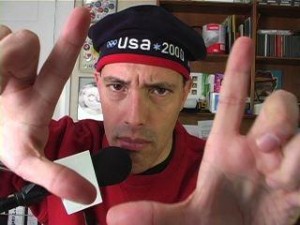 When a collection of videos is posted on the web, it is referred to as a video blog. You can very easily create a video and show off your work. However, if you want to make a success of it, you will need to have clear cut ideas of how to go about it.  You will need a camcorder, editing software and a high-speed Internet connection.  Here are five tips for creating video blogs.  These tips will help you set up a video blog successfully.
You will find innumerable people setting up video blogs today and also very successfully driving a lot of traffic their way. So, if you are wondering why, you should not create an enterprising and fruitful video blog, the five tips for creating video blogs given here under is sufficient ammunition to start with on your ladder of success.
Audience Interaction
The demand for and the popularity of Video blogs are now in great demand for the particular reason that the audience feels that they can connect better with the individual on the screen. Consequently, your interaction with your audience in video takes center stage to cater more personally with your audience. A series of question and answer interaction with your audience gives them the chance to discuss several things with you personally, as between friends. Approachability will prove to be a great asset in your favor.
Update Your News Every Moment
Since, the world itself is going through tumultuous times, every moment of the day you have been breaking news on so many facets of life. Focus on the latest news, be it whichever category- industry, current affairs, economic affairs or what have you. Go along with the times. Since, the audience will want only the breaking news. Ensure that your news databases are up to date. This will ensure that the audience will first seek out your blog when they are looking out for fresh news.
Go For Rich Content
Your Video blog should follow the three golden rules.  Your content should be rich, educative and entertaining.  You should try to add all the three into your videos.  However, even if you just tick off one of these in your videos, your blogs are going to be very popular.
Project An Aura of Invincibility In Your Video
You should be very confident in your video.  If you are self-conscious, then you will be giving an impression of being a fraud. If you try to be someone else, then you will not go down well with your audience. You should appear before the cameras only after you are satisfied that you can project an aura of self-confidence, which is everything to make your video a success.
Categorize Your Theme
Find a theme for your blog.  You can have video for various reasons.  You can have video for families, business, for teachers, artists, journalists. You will then have to find a web service to host your video blog. You could use YouTube or Vimeo for hosting your videos. Name your video blog; it is just as important as the contents. Therefore, you should make it as catchy as possible. This will help attract people to your video blog.
The 5 tips for creating video blogs are just starters. Use it to start your video blog and then, as you go on, you will be able to develop your blog. Be confident and keep your blog up to date, and you are sure to make a success of your blog.
Avina is a contributor for the site Tenerife Hotels where you can get interesting information on Cheap Tenerife Holidays.
6 Replies

Leave a Reply