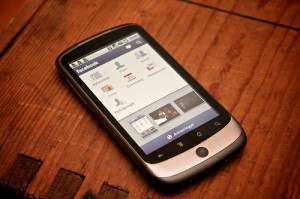 Let's face it, Facebook is a powerful social media tool that no business owner can do without. Internet is the first interactive medium invented and Facebook is on top of the list when it comes to popular networking sites. In a matter of days or weeks, you can get access to thousands of Facebook users, which in turn can be your potential customers.
Of course, marketing success through this platform doesn't happen overnight. It doesn't mean that once you set up a Facebook page, people will come flooding your doorstep. It's a must to increase engagement on Facebook to make sure that your message reaches a wider audience. Here are some ways on how to do just that.
Tip # 1 – Create personal, relevant and useful content
People don't want to hear about your products and services 24/7. They don't go to Facebook for advertisements. They go here for interaction and information acquisition. So instead of bombarding your fans or friends with daily adverts, post content that's useful for them but at the same time relevant to what your business offers.
It can be a tutorial video on how to use your product more efficiently or shopping tips to land the best deal. Keep in mind that people appreciate content if it is about them and their advantage rather than yours. Posts should always be customer-centric.
Tip # 2 – Ask questions
It's always a great idea to ask questions in Facebook. As you know, this networking site is very interactive so take advantage of that and have polls that will spark communication with your fans or friends. It's the quickest way to get people to respond to your posted content. There are various questions that you can ask. Here's a quick example of those that you can use on your page if you own a travel and tours online agency:
Specific – What's your favorite beach destination?
Yes or no – Do you like extreme sports when you're on vacation?
Timely – It's (name of event) at (place)! Are you coming to join in the celebration?
Photo – What do you think of this beach paradise?
True or False – 60 percent of people who go on spontaneous vacations end up having the best time ever.
Preference – Which do you like best: climbing a mountain, swimming at the beach, or walking around the city?
Funny – If you're stuck in an island, where would you want to get stuck and with whom?
Experience/Memories – What's your ultimate vacation experience?
Tips – Care to share some packing tips for our co-travelers?
Tip # 3 – Ensure proper timing
Timing in Facebook is more important than most business owners realize. Even if your content is practical and relevant but if you post it during the time when everyone's at work, hardly anyone will be able to see what you posted. According to experts, the best time to post on this social media site is at noontime and past 7pm.
Tip # 4 – Post photos
The adage "a picture is worth a thousand words" holds very true for this scenario. Studies done on Facebook reveal that photos are the most shared, commented and liked posts compared to text, video and links. They're visual but there's no more need to load it or click onto it to find out what's in there.
Tip # 5 – Add a call to action phrase
Whenever you post something, add a call to action phrase like "share this if you think it's great to spend a day at the beach with your family is great for bonding time" or "like this if you enjoy hopping from one restaurant to another when you're on a trip". This sort of call to action gives a nudge to users to respond. Just make sure you don't post annoying call to action phrases like "share this link if you think our product is the best thing ever!"
Once you've mastered the art of Facebook marketing, your business will surely reap the benefits.  I hope these five tips will help you take your Facebook marketing to he next level.
Article written by Mark Jones of OSI Affiliate Software.  Check out his site for more articles to help your business grow.
Image Credit: 1.
4 Replies

Leave a Reply