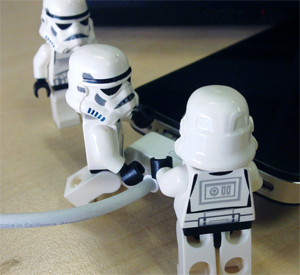 There is just nothing good on TV!
If you're anything like me, you must have found yourself zapping through several channels looking for a good show.
Sometimes you would just wish that you would be able to hook up your Internet connection to your TV and browse the web on the same screen that is showing your favorite TV show.
Here are 3 useful gadgets that make this happen.
Logitech Revue
Logitech Revue has received a lot of media attention because it is the first stand-alone device to run the Google TV platform that had previously only been available on some Sony TV models.
The main advantage of this device is that it has a web browser, which can be used while showing live TV on another window.
The main disadvantage of Logitech Revue is the price tag, $300. There are other more affordable alternatives.
Roku HD

If $300 is a bit too much for you, you'll be happy to hear that there is the Roku HD Player,  starting at just $60.  For just a couple more bucks you can get additional models (Roku XD and Roku XD/S) with better WiFi cards and sharper video definition.
The main advantages of this device are its simplicity and its comparability with your existing subscriptions (like Netflix, Major League Baseball), and on-demand content (like Pandora, Flickr, and Amazon VOD).
The main disadvantage is that it does not support displaying videos and photos from your own computer. The only solution is to upload them to a USB drive and load them up thorough the USB portal of the Roku XD/S model.
Apple TV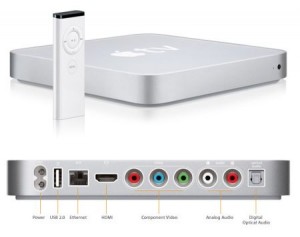 If you're a true Mac fanboy or fangirl, you probably knew of this product courtesy from the House of Mac. The Apple TV is an elegant addition to any Mac tech maven's collection because of its ability to stream content from other Apple products such as iPhones and iPads.
However, the main disadvantage is that the device does not offer access to any other content than the one available through the iTunes store.
Article by Damian Davila, online marketing and web analytics blogger at idaconcpts.com. Follow him at @idaconcpts.
cc licensed flickr photo shared by bfishadow
No Replies
Feel free to leave a reply using the form below!
Leave a Reply