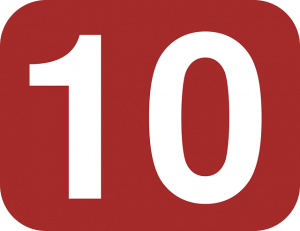 Social media marketing is an effective tool for marketing if used properly in sync with the digital trends of today. Generating business with social media to build identities is a daunting task.
No matter you are a beginner in social media, or have accounts on its leading platforms such as FB, Twitter, LinkedIn, or G+, the following 10 tips will guide you towards a successful journey.
These are the fundamental tips about social media that everyone must know in this digital world.
1. Strategy Defines Growth
Without strategy, chaos and luck only serve to put you in difficult situations and you spend energy to rework yourself into a yet another. Without knowing the implications or impacts of social media marketing, taking a leap of faith without planning is a waste of time and energy.
Success is correlated to how well one can satiate their client's needs, and it is never too late to think along the lines of who, what, when, why and how your company's social media page can bring that about. Plan by the day, use a calendar if necessary. Divide your plans into sub plans reflecting your company's unique selling points aligning with the interest of your client. Start small, start smart, a plethora of social media outlets out of control are loose cannons that back fire.
2. Consistency
Routine, timing, and reception are the key factors that will enable you to decide what you say, and when you say. Bring it into practice using analytics to understand people's reactions. Consistency is a decisive factor so keep at it in line with your strategy. In your plans, it is necessary that you must know the following:
The basic decision drives the number of times to post on each social media outlet
Social media schedules help you best to influence your audience
Post as new content as much as you can, versatility enables your page to stay out of oblivion.
3. Share Carefully
Quality always beats quantity and even more so with consistency. Content must be creatively driving words to create value. Once the audience has even a tiny realization that the pages are aware of their choice, they begin following your site.
Quality in content is measured by how applicable, accommodating and engaging it is for your audience. Following a number of feed generators known to publish quality content from the industry is a must to have renewed content on your dashboard.
4. Images Speak louder than words
Images are known to be shared three times more than text. Adding images on a daily basis with meaningful visual content makes your company familiar. Pictures for events, coworkers, working environments and even work routine can be created by tools for major social media outlets.
5. Split Testing
Split testing is one of the most effective ways to test what's returning better leads. Change headlines for a single post to check which produce a better response. In order to avoid scrutiny to create new visual content each time to be shared, it is best to schedule a post several times over the course of a month or two, with a new description. People's reactions are varied depending on how effective and action oriented the copy is. Lines powerful to impact psyche pique followers.
6. Measure & Analyze
Tracking your social media activity to match with the set of key performance indicators is a yardstick boosting return on investment for your page. Over 40% of businesses that do not follow this method slowly lose grace and may even become the butt of the joke for people remember your history of posts.
Some of the metrics that you must know are:
Range and involvement with Facebook post
Views and mentions on Twitter
Activity on Google+
Clicks and interactions on LinkedIn
Engagement and active shares on Pinterest
Likes, comments and mentions on Instagram
Keeping a record of the aforementioned to reflect upon set standards for your page is imperative on a timed basis, it aids in shaping social media strategy.

7. Make Communities
There is always the necessity to bring like-minded people under one roof. If you feel that the resources to link professionals together are not available or inactive, go ahead and make a community. With the activity generated on social media it is not difficult to find support. Notify those interested on any channel of your plan to start a community based information sharing portal on Facebook, Twitter or LinkedIn.
8. Keep in touch with others
Most website creators want to determine whether they are being accessed by humans or robots to make activity and interaction specific to each user. Similarly, if you only post links and do not respond to those reaching out to you, there are slim chances that people will even take you seriously.
Interacting on a regular basis avoids being filled with, or coming across keyword generated broadcast posts and eventually turning into one such company. Social media is a platform where people come together to make conversations. If you wish active participation by others more than general responses, tag others with something meaningful for feedback purpose.
9. Don't forget your Competitors
Keeping an eye on activities of your competitors on social media to excel and stand out. If you sense that your competitors seem to get more likes on their Instagram posts and their Tweets tend to get dozens of Retweets, you should begin to observe the strategies and tactics that are being used by your competitors. You must know about the material they post, people they follow, by whom they are being followed, and frequency of their posts. Moreover, you must know the time when their information is posted along with their headlines.
Getting an information about your competitors' social interaction on social media resources will provide you with a fair idea what's giving them success and you would want to include a few of those strategies into your interactions online. At the same time stay original and genuine.
10. Use Keywords
Incorporating keywords and phrases in posts and profile increase chances of your company being extensively searchable. Social media optimization strengthens the awareness of your product and provides a chance to generate viral publicity.
Aaron Busary CEO of iNNsite a web design firm in Melbourne
No Replies
Feel free to leave a reply using the form below!
Leave a Reply